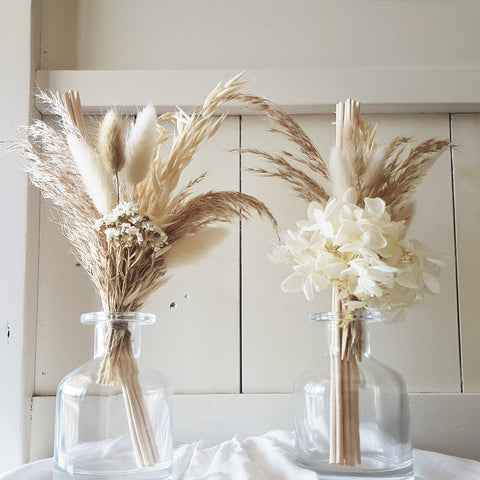 Botani-co Boho Reed Diffuser - Australian Native
By Botanico
or make 4 interest-free payments of $11.25 fortnightly with
More info
Brighten and refresh the office and home with our floral reed diffusers. 
Each set comes with 150 ml clear glass jar,  10 rattan reed sticks, 15-20 cm dried flower bouquet ( White Hydrangea or Australian Native) and fragrance oil.
The fragrance will last you approximately 3 months.
Available in:  Japanese honeysuckle, Coconut & lime and Orange rose musk. 
To use:

Insert 8-10 reeds and bouquet into your diffuser
Flip the reeds upside down and put back in when the scent begins to dwindle over time
Once empty, you can refill your clean diffuser jar with 100 ml refill and new set of reed sticks.

Materials:  high-quality eco diffuser base, reeds, essential oils, and fragrance oil.
No alcohol
Eco friendly
Non toxic


NEAPOLITAN: Unique and hard to find homewares and gifts.  
You may also like