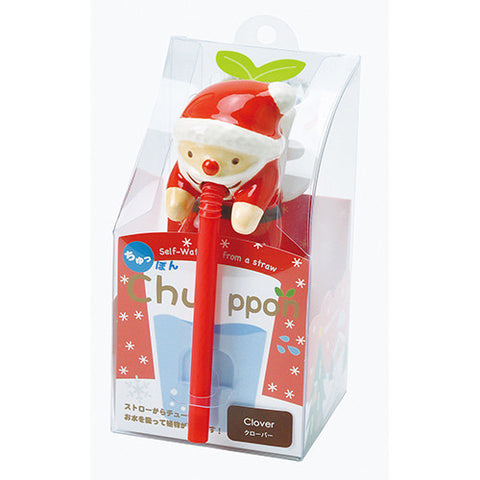 Eggling Miniature Grow Kit - Santa Clover
By Eggling
or make 4 interest-free payments of $2.73 fortnightly with
More info
This special edition of the Eggling range of miniature grow kit is the ultimate Christmas gift for budding green thumbs. The perfect introduction to learning to grow for little ones, inner-city apartment dwellers looking for a compact herb garden and anyone who wants to brighten up their kitchen with fresh produce.
Just fill a glass or cup with water and attach the Chuppon to the rim. The self watering straw will ensure the seeds are watered. 
Size: 6 x 6 x 12 cm
Material: Ceramic, Peat, Paper, Seeds
Designed in Japan.
Neapolitan :: Colourful homewares and lifestyle products.  
You may also like